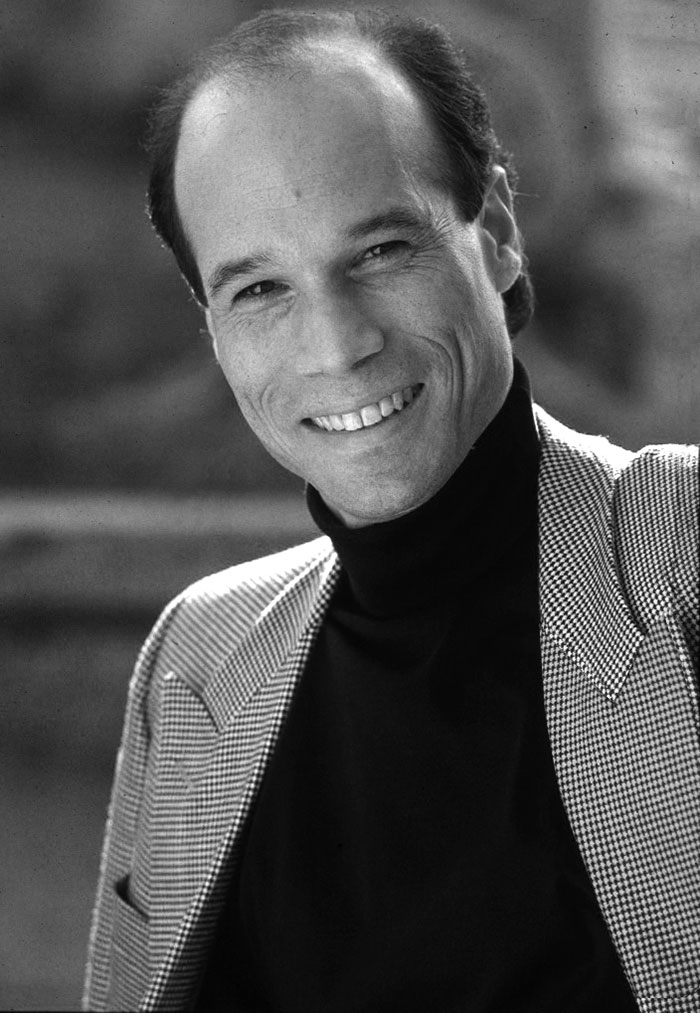 From the 1990s on, UK-based American conductor John Yaffé became a highly respected member of New York City's musical community. He conducted regularly at Carnegie Hall, Lincoln Center, Symphony Space, and The 92nd Street Y, and has been lauded consistently by the New York Times and Opera News for his ability to inspire performances with "transcendent concentration, exemplary preparation, freedom, and commitment."
Last year, he travelled to Prague, where he led recordings of piano concertos of Frédéric Chopin and Robert DeGaetano. In recent seasons, he led the Stuttgart Chamber Orchestra on their tour of the United States, led the Colorado Springs Symphony, Staten Island Symphony, Warsaw Philharmonic (at the Warsaw Autumn Contemporary Music Festival), San Antonio Symphony, Chattanooga Symphony, Chattanooga Opera, Walla Walla Symphony, and the Turkish State Opera. At the invitation of the American Embassy in Tirana, Albania, he led the first American musical ever produced in that country (West Side Story).
During his career, Yaffé was championed by several major figures: the great baritone Tito Gobbi, who invited him as musical assistant for his master classes in Florence, Italy; Julius Rudel, Music Director of New York City Opera, who invited him to join the company as an apprentice conductor; the legendary singer George London, who, after attending one of Yaffé's performances, invited him to join the staff at the Washington (D.C.) National Opera; and Leonard Bernstein, who was Executor of Marc Blitzstein's estate and entrusted Yaffé with revisions to Blitzstein's opera Regina. Engagements at the Wolf Trap Festival and with symphony orchestras and opera houses in Maryland, Connecticut, Michigan, California followed.
Soon after, Yaffé moved to Europe. He spent ten years as Répétiteur and Conductor in the German opera houses of Hagen, Münster, Osnabrück and Stuttgart. In addition, he served as Music Director of the Stuttgarter Operettentheater and was a guest conductor with the Städtisches Orchester Remscheid, the Südwestdeutsche Philharmonie, the Symphonie-Orchester Graunke of Munich, the Staatsorchester Stuttgart, the Stuttgarter Philharmoniker, and the Alt-Wiener-Strauss-Ensemble.
Joseph Leavitt, former Baltimore Symphony Executive Director, then brought Yaffé back to the USA to lead his burgeoning Florida Philharmonic Orchestra as its Resident Conductor. During his tenure, Yaffé conducted over 175 performances to critical acclaim.
Most recently, John Yaffé has served as Interim Music Director of New York Lyric Opera Theatre (2009-10), New York's prestigious 92nd Street Y Symphonic Workshop Orchestra (1996-2009), Encompass New Opera Theatre (1996-2008), Centre Symphony (1999-2004), as a principal guest conductor at the Mannes College of Music (1996-2006), and as Co-Director of the Orchestral and Chamber Music Program of the Tanglewood Institute.
He is a devoted advocate of contemporary composers of all styles. He was responsible for the acclaimed restoration of Irving Berlin's Louisiana Purchase, performed at Carnegie Hall, and now available on CD. He has numerous commercial recording to his credit, including premiere recordings of the music of Norma Wendelburg, Frank Loch, William Thomas McKinley, Robert DeGaetano and Marvin Schluger. As well, he has produced recordings of the complete piano music of Earle Brown, the complete piano music of Luciano Berio (both with pianist David Arden), and the songs of Leo Sowerby (with baritone Robert Osborne). As a pianist, he has performed widely in recitals with his wife, soprano Juliana Janes-Yaffé, with whom he has recorded German, Italian, and American art song literature for Südwestfunk Baden-Baden.
John Yaffé was born in Los Angeles on the Fourth of July. He grew up in an environment conducive to a performing arts career. His father, Tony Barr, a respected figure in film and television, and a well-known teacher of film actors, involved him at an early age in all aspects of theater production. His musical training began with piano lessons at age seven, and continued with composition at sixteen. By age nineteen, he was already composing for educational films and arranging for commercial recordings. He completed his conservatory studies in Los Angeles, where he studied piano with Charles Fierro, orchestral conducting with Lawrence Christianson, and opera conducting with David Scott.
He was awarded the degree of Doctor of Philosophy from Coventry University in England for his study The Conductor, the Opera House, and the Making of a Maestro: A study in the transference of skill, insight, and aesthetic along the répétiteur-to-conductor continuum. He was subsequently appointed to the post of Assistant Professor and Co-Course Director for Music at that university, and he continues to tour widely with Juliana Janes-Yaffé and the musicians of their funded Yiddish Folksong Project.